exhibitions & events 2016
---
Peter J Scott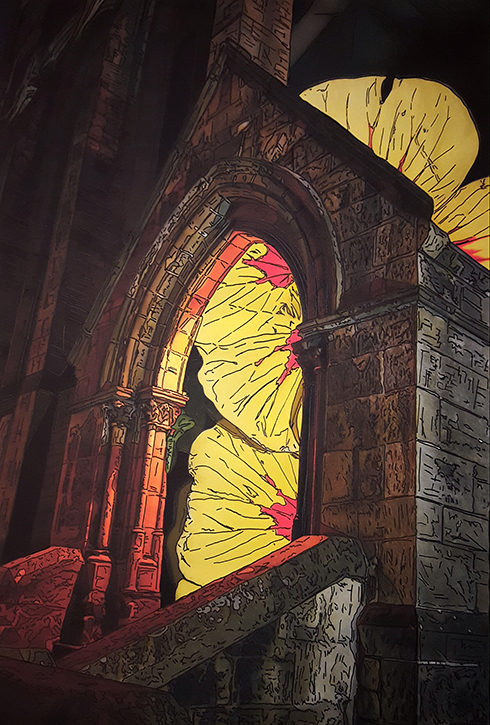 Glasgow Print Studio Ground Floor Gallery
Exhibition Runs: 4th - 27th November
Preview: 3rd November (Trongate 103 First Thursday)
Peter J Scott is an artist and teacher based in Linlithgow who ("after several years lacking the spark to make a real body of work") has very recently rediscovered the inspiration to practice again
"My process as an artist now is pretty straightforward, I photograph the things that interest me, excite me, that make me smile and that sadden me. All manner of emotions - even those that are mundane; if it creates a feeling I will photograph it. I look for the aesthetic everywhere, in a building, in the close up of a crack in a wall or a child's glove on a Greek beach. I love colour and texture, they are signifiers of the memory or mood I strive to capture. I then work through an editing process of associating image type with type to be used as various parts of a collage. Once I categorise the images into their separate aspects of the collage I then start to cut them up to make new images which create landscapes and cityscapes that reflect my own experiences and memories.
Everything in life has a soundtrack attached to it, music is a huge part of my life and work, and because it means so much and evokes so much associated memory I more often than not name my work after musical tracks that tie in to the time they were made or the time and place they were inspired by."
Image: Peter Scott, 'Sunday Morning Coming Down', pen over digital pigment print, 88 x 55 cm. 'Skoraig', pen over digital pigment print, 44 x 88 cm.
---