exhibitions & events 2016
---
Ross McAuley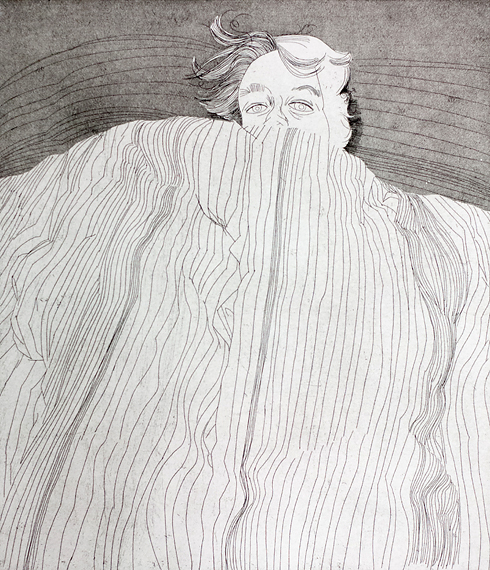 Glasgow Print Studio Ground Floor Gallery
Exhibition Runs: 5th - 28th February
Preview: 4th February, 6pm - 8pm (Trongate 103 First Thursday)
Ross McAuley was born and raised in Toronto, Canada. He worked in television postproduction before moving to Glasgow in 2013 to pursue a career in visual arts.

"I make pictures as a way to engage with the world around me and to present how I see it. People are especially fascinating to me. The way they look, the way they are and the ways they make me feel are the greatest influences on my life and work. I want to make portraits that are relatable and easily understood on the surface, but have a depth of personality that comes with familiarity and close observation. I have recently been working with colours and patterns found in textiles and integrating these elements into my images. I've found that combining the humanity of portraiture with the abstractions of fabric can make for expressive gestures and fun designs."
Image: Ross McAuley, 'Self Portrait in Bed', etching.
---