exhibitions & events 2015
---
Below another sky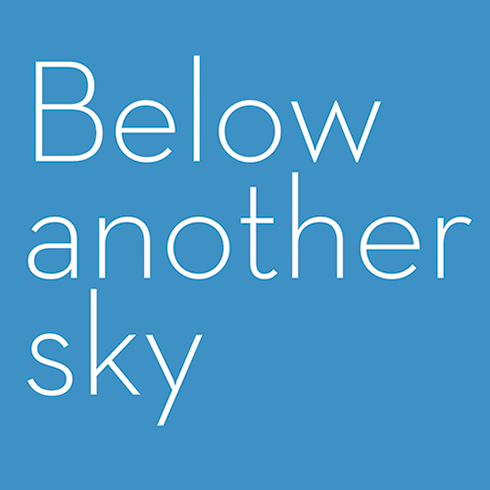 Glasgow Print Studio First Floor Gallery
Exhibition Runs: 3rd April - 31st May 2015
Preview: Thursday 2nd April, 6-8pm (Trongate 103 1st Thursday)
Glasgow Print Studio is proud to present a selection of works created through the Below another sky international residency programme to support new work in print by leading artists from Scotland and Commonwealth countries.
This exhibition includes work by 14 of the twenty artists that participated in Below another sky.

Claire Barclay
Christine Borland
Fahd Burki
Rohini Devasher
Emily Floyd
Michael Fullerton
Louise Hopkins
Jim Lambie
Scott Myles
David Noonan
Robert Orchardson
Carol Rhodes
Seher Shah
David Shrigley
In 2012 Scotland's five professional print studios, based in Aberdeen, Dundee, Edinburgh, Glasgow and Inverness, came together to invite 20 nationally and internationally acclaimed artists to take part in Below another sky: a new programme of residencies, research trips and commissions. The invitation was made to 10 artists based in or originating from Scotland and, with Glasgow's role as host of the 2014 Commonwealth Games in mind, to 10 artists from Australia, Canada, India and Pakistan. Those artists based in Scotland were given the opportunity to travel to a Commonwealth country of their choice and the international artists were invited to Scotland to be based in one of the five cities.
All of the artists were commissioned to produce new work in print with the studios and to take full advantage of each organisation's range of equipment and professional expertise. The residencies and research trips were all self-directed: the artists, when deciding where to travel to or what work to finally produce, were not asked to respond to a predetermined theme, but were instead given the freedom to pursue their own research interests, to use the opportunity to develop new ideas and explore new ways of working.
Alexia Holt
Curator, Below another sky
For further information on the artists, their residencies and the work produced, please visit: www.belowanothersky.org


Image: Below another sky
---